Franz Eckert GmbH Waldkirch
Screening Fabrics, Filters and Screen Elements
Welcome at the Internet portal of Franz Eckert GmbH - Vertrieb von Filterstoffen.

You are looking for a competent partner for your screening application? You have arrived at the right address.

Our strength is the processing of high-precision screening fabrics. We are your partner in defined mesh size, exact fit and reliable screening performance.
As a small but excellent enterprise we offer flexible solutions, favorable prices and short delivery times.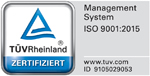 Certified according to DIN EN ISO 9001:2015 we are experienced in the requirements of large machine manufacturers: flawless products, punctual delivery and adherence of the delivery quantity are our highest maxims.
Also smaller customers - SMEs, laboratories or scientific facilities – purchase their screening fabrics from us and are gladly served.
Please have a closer look at our product portfolio.
Good Vibrations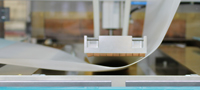 Perfect joint with HF seam.
HF Welding >>
Screens and Filters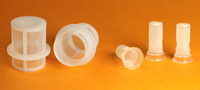 Product portfolio samples.
Screens / Filters >>